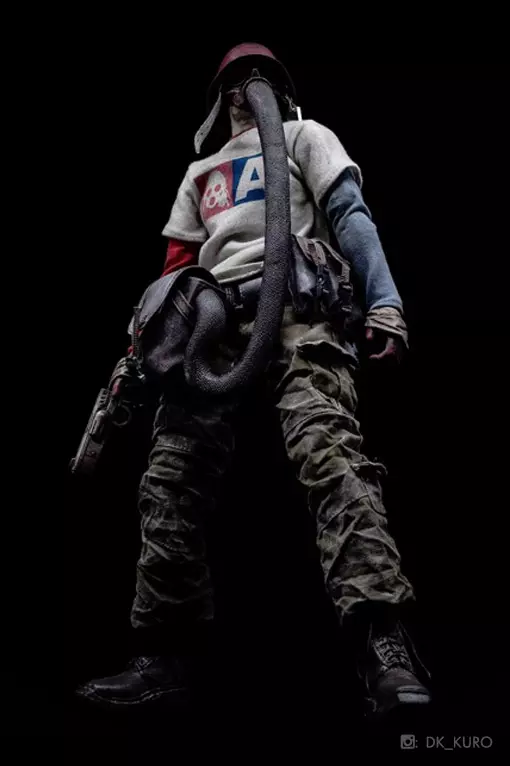 MYSTERIOUS & VISCIOUS
N.O.M de Plume
Who is behind the mask? He plays both sides of the war, dishing out chaos as he sees fit.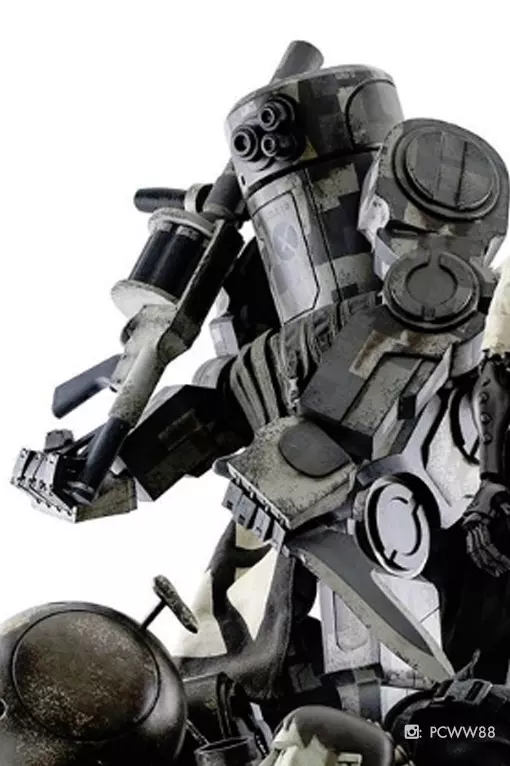 LIKE FATHER, LIKE SON
Caesar
Bodyguard to Rothchild, created after the failed attempt on Rothchild's life by the Dirty Deeds Squad.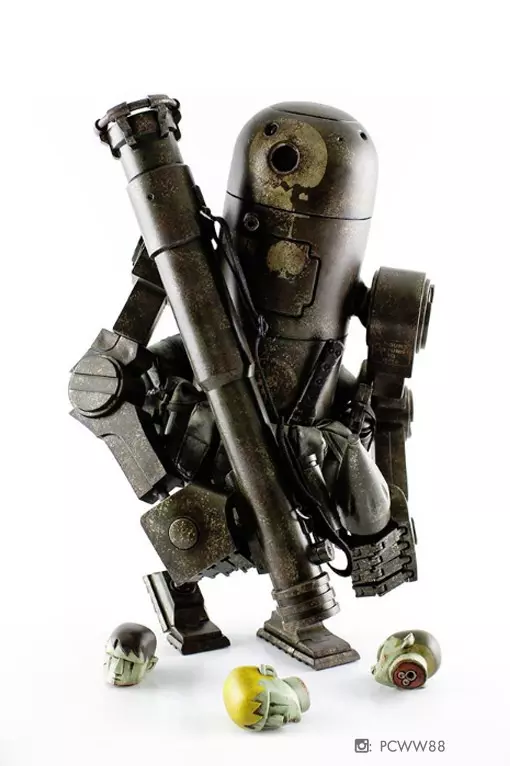 ROBOT SOLDIER
Bertie
The first true autonomous, military-grade robot. The Mk 11 release has replaced man as the dominant force on the battlefield.*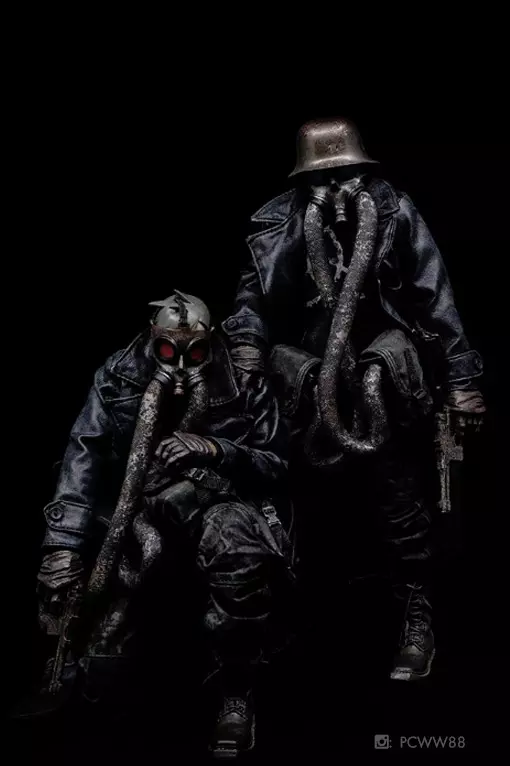 MYSTERIOUS
N.O.M Commanders
Shrouded in mystery, cunning warriors on the battlefield.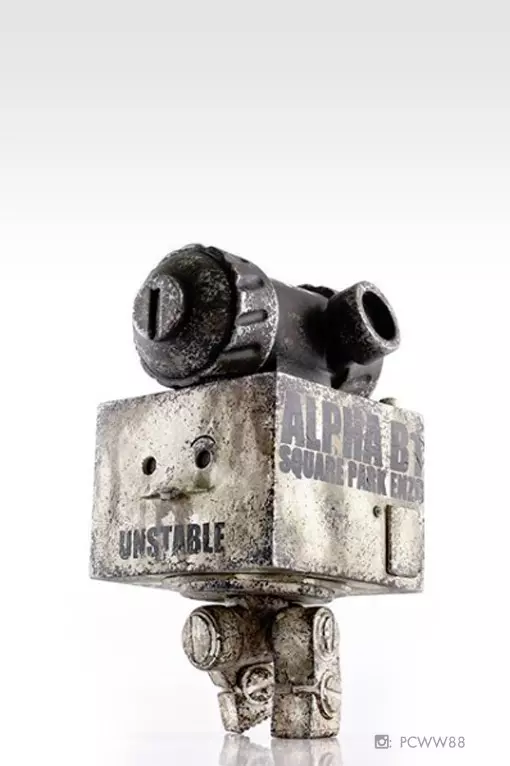 CUTE-N-CRAZY
These little guys come in all shapes and sizes, serving many purposes on the battlefield.
In ProgressView all ThreeA Squares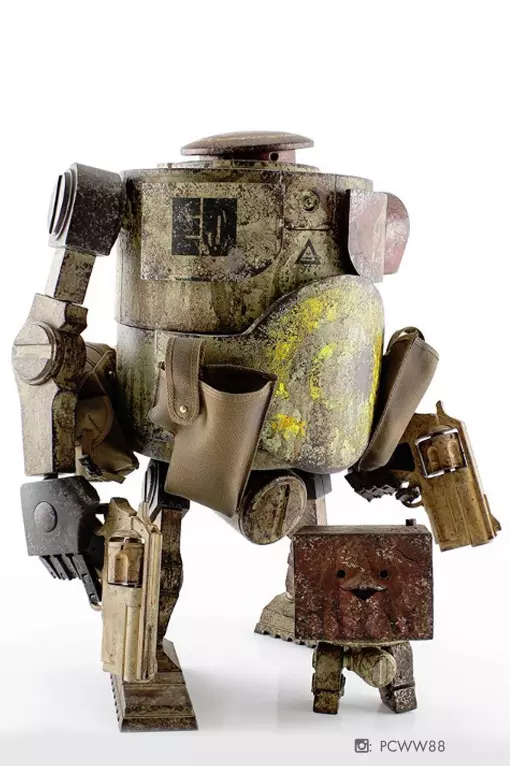 BIG GUNS
This big guy was designed to take out Brambles. Slow moving, but when paired with Squares for tactical reconnaissance and data collection, quite formidable.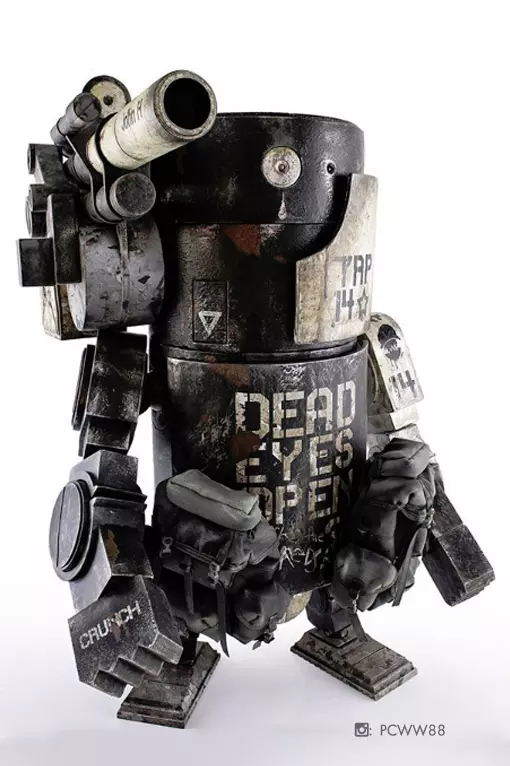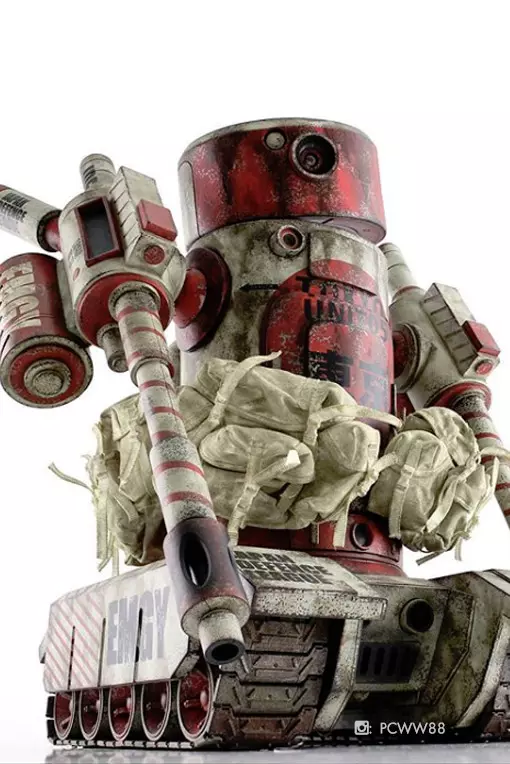 EXPERIMENTAL
An early Rothchild creation known to have faulty AI, known affectionately as "Harold the F*cktard".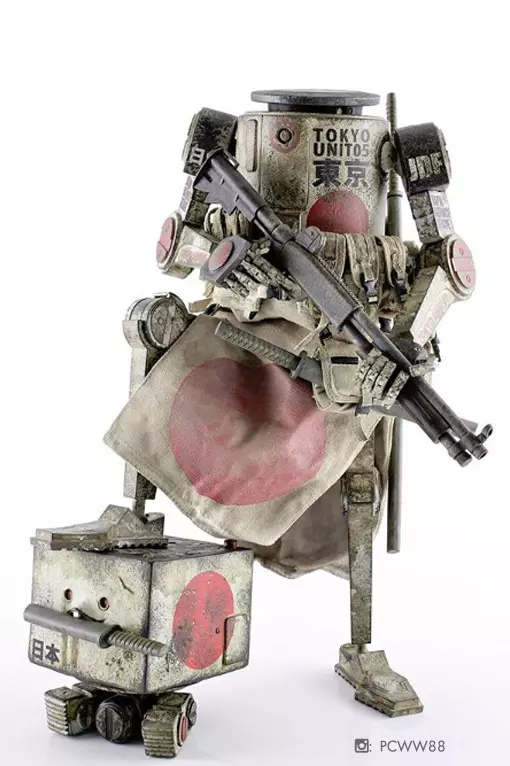 FOOT SOLDIERS
Dropcloth
Seen in 2 configurations: standard version (pictured), and the 1.5U version which features 3-sided angular shields on each forearm and high-collared armor around the neck.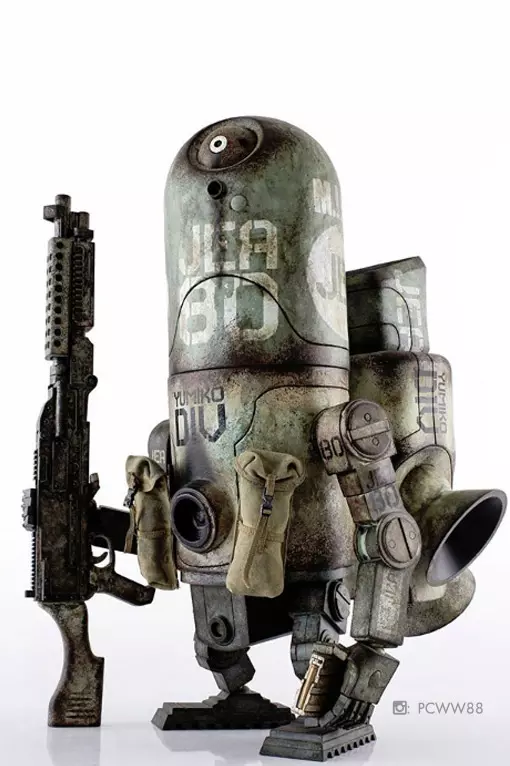 HEAVY METAL WITH BRAINS
Armstrong
Rothchild's smartest robot, features a single, spherical eye that rotates freely. The 0G version ("zero gravity", for use on the Moon) features hard, cylindrical cannisters above each hip. The Armstrong 1G version (The Earth version) has no hip cannisters and instead carries pouches around the waist.
In ProgressView all WWR and WWRp Armstrong toys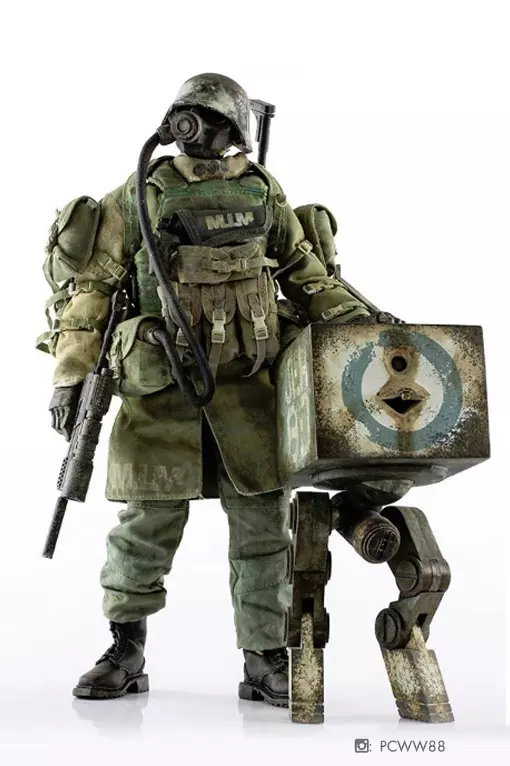 INFANTRY PAWNS
Grunts
Low-ranking soldiers in the Terran forces. Young soldiers with little training. Cheaper than robots*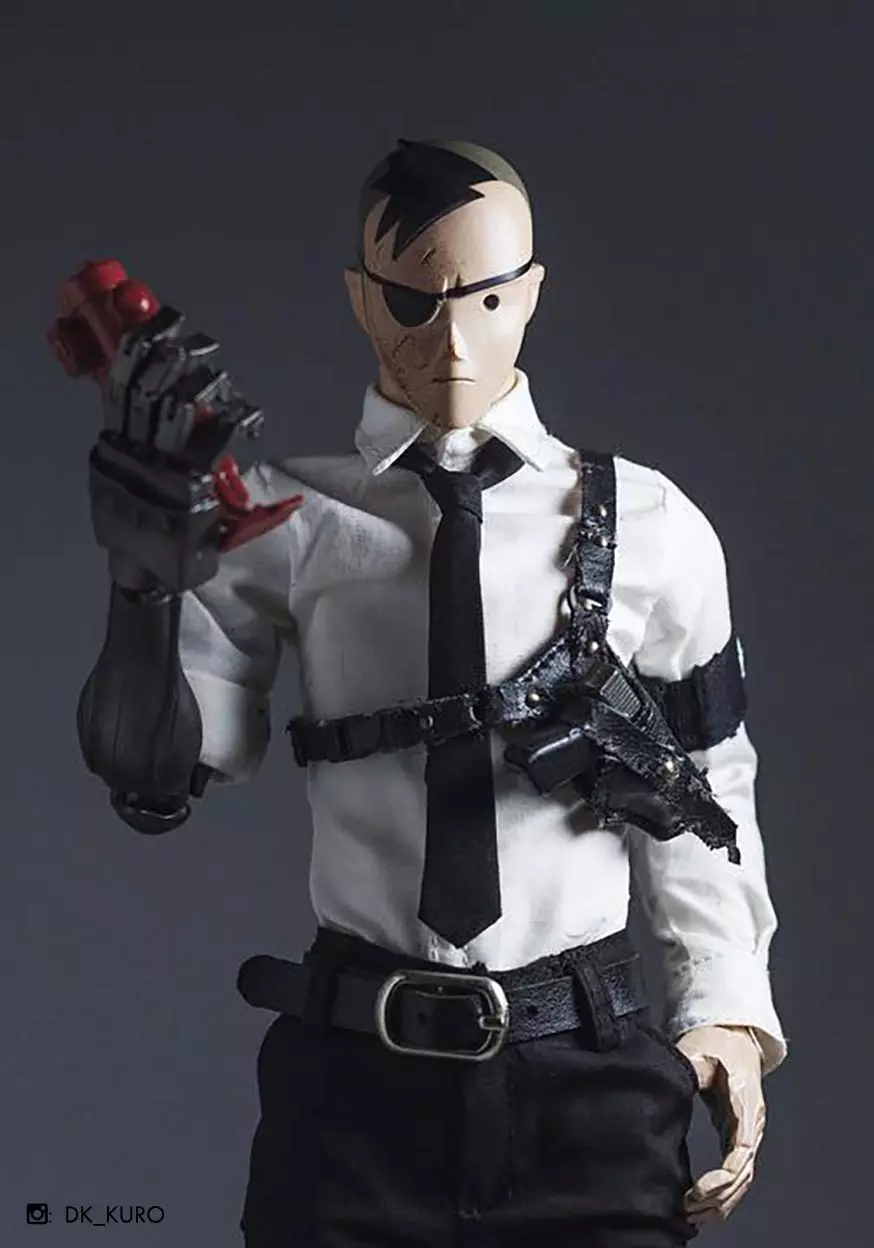 THE MASTERMIND
Darwin Rothchild
Creator and CEO of the Rothchild Corporation, maker of robots